Description of Siemens Internship
Get Your Degree!
Find schools and get information on the program that's right for you.
Powered by Campus Explorer
Siemens is one of the market leaders in electrical and electronic Engineering. Based in Germany, the company extends its business in about 190 countries. This global powerhouse offers services related to industry, transportation, infrastructure, energy and healthcare. The company had global revenues of $101 billion in 2012. For over 170 years, Siemens products have contributed to improving lives worldwide and they're committed to excellence. They take pride in providing energy proficiency, industrial efficiency, reasonable and custom-made healthcare and smart infrastructure solutions. Siemens believe in investing in new talent, so internship opportunities are always available. Students can get a Siemens internship year-round.  The internship programs are usually part-time during the school year and full-time during the summer. Siemens also offer an attractive stipend for their interns.
Benefits of a Siemens Internship
Being a global leader, Siemens provides its interns an opportunity to work with diversified teams from all over the world. They get to work in a challenging environment. Siemens believes in developing their interns so they are prepared for a potential job with the company.  They make sure that interns are working on real and challenging projects under experienced managers and project leaders. A Siemens internship can provide you a chance to put your career plans to practice. Regardless of your background, an internship at Siemens will greatly benefit you. Whether you are majoring in engineering, IT, sales or marketing, you Siemens has internships for you. Here you are offered a balanced work life, multicultural workspace, and friendly and passionate colleagues to work with.

Siemens pays special attention to the research and development sector. Interns are given research assignments on state of the art technologies. Siemens is constantly trying to enhance its customers' business by offering highly competitive solutions, services and products. In addition to acquiring world-class corporate exposure, you are also getting a reputable name to put on your resume. With a great customer base and cutting edge product development, Siemens should be one of your top choices for internships.
List of Siemens Internships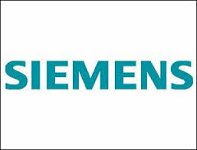 Currently, Siemens internships are available for students all over the world. Siemens Development & Technical Training Program recently launched this year with interns starting in May or June. The programs that are presently offering internships are:
Industry and Infrastructure and Cities Sectors (includes Engineering, Information Technology, Operations, Technical Marketing, Sales, Procurement Leadership Development Program internships)
Cross-Sector Programs (includes Financial Leadership Development Program Internship)
Apart from the programs mentioned above, many other internship opportunities are listed on www.siemens.com. Interested candidates should visit the website, choose Jobs and Internships after selecting their respective country, select the desired fields of interest and apply accordingly.
Other Information about Siemens Internship
Approximately 405,500 employees are working for Siemens and its subsidiaries worldwide. It established a joint venture with Nokia and today Nokia Siemens Networks is the fourth largest telecommunications equipment company. Over the years Siemens has received several laurels for technical accomplishments and inventions. Since the company is large and well-established, there are many internship opportunities. You just have to do a bit of searching!
You may also be interested in these internships:
By Diane Barlow