Description of Apple Internships
Get Your Degree!
Find schools and get information on the program that's right for you.
Powered by Campus Explorer
Apple offers numerous internship programs to undergraduates and graduates. Interns play a crucial role in the Apple team on critical projects. Both summer internships and internship programs during the school year are offered. Apple internships are an amazing opportunity to get real world work experience and help you land a full-time job with Apple when you graduate. Apple internships provide you with a chance to help engineers in developing the next iPad, the next generation Mac OS, make a new product or even create the marketing materials for a new product launch.
Hundreds of undergraduate students from all over the world get an opportunity to work as interns at Apple. The internship programs may require you to work in areas like designing, communication, hardware engineering, marketing, information technology or finance. They provide you with opportunities to gain firsthand training, partake in a vibrant community, and get exposure to corporate leaders at Apple. If you are pursuing a master's or doctoral degree, Apple internships can provide you with opportunities to work in areas like finance, design, operations, merchandising and marketing.
Benefits of Apple Internships
The Apple logo has long been associated with quality products. There's a good chance to you have owned an Apple product in the past, or will likely purchase one in the future. It is quality and innovation that the company has built its reputation around. Given the chance, students can intern for the largest company in the world measured by market capitalization. Apple internships are highly competitive, but if you are able to obtain one, you will receive world-class training. The brand name is recognizable throughout the world, and will surely help your resume.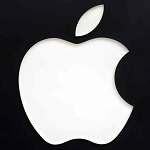 Apple relies heavily on their innovative employees to develop the next big thing. Therefore, they invest a lot of resources into Apple internships. Interns are the next wave of intellectuals and to keep their products fresh and up-to-date, Apple tends to hire their interns into full-time roles. You will get a chance to work with the smartest group of people from all walks of life. Seminars and workshops are frequent as Apple tries to keep their employees up-to-date with the latest trends. Your experience with Apple internships will definitely be a great stepping stone in a career in the technology industry. After your internship, employers will be fighting to hire you!
Opportunities with Apple Internships
Software engineer internship - Software engineer internship programs are offered by FileMaker Inc, a subsidiary of Apple to students who have enrolled in an undergraduate or graduate computer science degree program. Knowledge in Java and C++ programming languages is a must to get selected. Good knowledge of SQL and understanding of Object Oriented Programming concepts are also essential.
As a software engineer intern, you need to work 10 to 19 hours in a week during the academic year and full time during summer.
Fall internships - Apple offers internship program for students pursuing an undergraduate or graduate degree program in Computer Science and Electrical, Electronics and Computer Engineering fields. The program requires interns to develop applications supporting the product development of iPad, iPhone and iPod. It also requires developing Cocoa applications for Mac OS X and iOS, which would solve various problems for software and hardware engineers. Interns need to provide assistance in defining development schedules and meet them properly. The internship program is available during fall and spring.
Summer internships - Apple offers software engineer summer internship programs to undergraduate and graduate students enrolled in computer science degree program. This Apple internship offers a chance to join its Mac product development team. As an intern, you will be required to provide your support in designing and implementing avant-garde product. Knowledge of Cocoa and Object Oriented Programming concepts is a must to get selected.
Part time unpaid internships - Apple offers unpaid internship programs to students enrolled in computer science, electrical engineering or computer engineering undergraduate degree programs. The internship offers a chance to get hands-on experience, acquire great knowledge and build your resume. As an intern, you will be working alongside with top-notch professionals.
For more details on Apple internships, please visit their website: Apple Resources for Students.
Salary of Apple Internships
Apple internships pay a decent salary. For example, software engineering internships pay around $4,661 a month. Hardware engineering internship programs offer around $30 per hour.
You may also be interested in these internships:
By Diane Barlow