Get Your Degree!
Find schools and get information on the program that's right for you.
Powered by Campus Explorer
Summer Internships – Overview
Internships offer you an opportunity to gain experience and knowledge in your chosen field. Some internship programs are available year round, while some others are offered during summer, spring and fall. Summer internships are more popular among students, as they provide you with a chance to work during your vacation.
What are Summer Internships?
Summer internships usually last for eight to twelve weeks. They can be unpaid or paid. Unpaid internships help you get college credit.  Both paid and unpaid summer internships help you get solid work experience and valuable skills.  They are offered between the moths of May and July.
Benefits of Doing Summer Internships
Summer internships help you identify and explore areas of interest in your chosen field. You can gain new skills, develop a network of professionals and build your resume. You can apply classroom knowledge to a real time environment. Paid summer internships help you pay for your education expenses as well. Summer internships allow students to focus on education during the school year and focus on the internships during the summer. It also gives you a chance to intern full-time in the summer to better understand what the working world is like.
You can use your summer vacation to get prepared for a bright future!
Companies or Organizations Offering Summer Internships
IMF (International Monetary Fund) Internship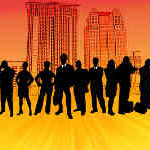 IMF offers summer internships to graduate students every year. 50 students are selected on the basis of their academic performance and research skills. Those who are pursuing a PhD in macroeconomics, monetary economics, financial economics, public finance or international finance can apply for this internship program. The program lasts for 10 to 13 weeks.
As an intern, you will need to work under the supervision of a veteran economist to accomplish a research project. Research topics are usually based on economic issues.  You will also need to submit a research paper. High quality research work may be published internally.
IMF summer internship programs offer decent salary, which is almost equal to senior level support staff. Other benefits like medical insurance and economy class air travel from your university to Washington D.C. will be provided.
National Institutes of Health (NIH)
The National Institutes of Health offers summer internship programs that last for eight weeks. The program is usually offered in May or June. It offers students a chance to work with experienced scientists in biomedical research.
Summer internships are available in the laboratories of the NIH, such as the National Cancer Institute in Fredrick, MD, the National Institute on Drug Abuse in Baltimore, MD and the National Institute of Environmental Health Sciences in Research Triangle Park and so on.
The selected students receive a stipend on the basis of their education level and experience. High school, college, graduates, medical and dental school students can apply for various summer internship programs at NIH.
Pacific Gas and Electric Company, California
PG & E offers summer internship program for 10 to 12 weeks to students pursuing a bachelor's, Master's or MBA degree program. Having strong written and oral communication skills, ability to work as a team and outstanding academic performance are the major eligibility criteria.
The summer internships at PG & E are paid programs. You can get competitive salary and paid holidays. Interns are often considered for permanent positions upon graduation.
National Space Biomedical Research Institute (NSBRI)
NSBRI offers summer internship programs that last for 10 weeks. Undergraduate, graduate, medical and veterinary science students can apply for the internship program. The program usually begins by the end of May and ends by August first week. The program helps you get hands on experience in NASA's space biomedical research. As an intern, you will receive a stipend of $6,600.
Center for Biophotonics Science and Technology (CBST)
The CBST offers summer internship program for undergraduate students for a period of 8 to 12 weeks. As an intern, you will need to take part in research parts in areas like medical biophotonics, bioimaging and medical biophotonics. The program aims to provide you with an opportunity to develop professional skills of researchers. You can also get to know about various career paths in the field of biophotonics.
As a CBST intern, you will get an opportunity to work with scientists in a real laboratory environment. You will be able to develop skills like public speaking and writing. You will also get $400 stipend per week.
L'Oreal
L'Oreal offers summer internship program in various divisions, including marketing, human resources, and research, finance, communication and information systems.
Sandia National Laboratories
Sandia National Laboratories offer summer internships to provide students with an opportunity to get guidance from experienced scientists. The interns can get practical work experience on using the most advanced equipment. Those who are at least 16 years of age and enrolled into an accredited college can apply for a summer internship program. The candidates must be full time students during the spring term that comes before the internship.
GSK (GlaxoSmithKline)
Summer internship programs are available for undergraduate and graduate students pursuing degree programs in engineering, IT or science and have at least 3.0 cumulative GPA. The interns are required to work full time throughout the internship. Excellent verbal and written communication skills, leadership and teamwork skills, involvement in extracurricular activities and experience in the major area of study are some of the major criteria considered for the selection process. The internship program lasts for a period of 10 to 12 weeks.
J.P. Morgan Chase
J.P. Morgan Chase offers summer internships in various divisions, including finance, asset management, technology, operations, human resources and sales for undergraduate students. As an intern, you will get a chance to work with senior managers and professionals and to get a full time employment with the firm in future. Summer internships are available for freshmen and sophomores as well. The major criterion is to have at least 3.5 GPA.
Dell
Dell offers summer internships to students who are enrolled into a full time academic program at an accredited university or college.  The program lasts of 10 to 12 weeks and helps you collaborate with Dell staff, gain exposure and experience.
Dell internship program lets you get various benefits, including salary, traveling allowance, paid holidays, furnished corporate apartments and health club membership at discounted rates.
Other Information about Summer Internships
Summer internships are perfect for students to get hands on experience without the added stress of school. You can pretty much find internships in any field that you're interested. The sooner you start, the better! Good luck!
To find summer internships in your area, please check out Indeed.com. Here, you'll find an endless list of internships in the area of your interest.
You may be interested in internships in these industries:
By Diane Barlow